2008 Farm to Fuel® Summit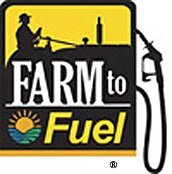 On July 30th through August 1st, The Florida Department of Agriculture and Consumer Services held the ?Farm to Fuel® Summit? in Orlando at the Rosen Shingle Creek Resort. The agenda for the 2008 Farm to Fuel® Summit can be viewed at the following link: Agenda (PDF 1.5 MB).
Power Point presentations from the summit can be accessed by clicking on the following links.
Opening Remarks - Commissioner Charles H. Bronson, Department of Agriculture and Consumer Services
Food, Conservation and Energy Act of 2008 - Honorable Ed Schafer, United States Secretary of Agriculture
Presentations:
International Perspective on Ethanol - David Peebles
Canada?s Emerging Biofuels Industry - Gordon Quaiattini
Biofuels Infrastructure Panel
Climate Change Transportation Sector - Kevin J. Thibault
Fagen, Inc - Nick Bowdish
Florida Biofuels Infrastructure Development - James F. Lelio
Ethanol?s Virtual Pipeline - Kyle Hancock
Renewable Power Panel
Renewable Energy Activities of the Florida Public Service Commission - Commissioner Matthew M. Carter II
Renewable Power as Part of Our Energy Future - Susan Story
Stewardship And Fuel Supply For A 100 Mega-Watt Power Plant - Ed Regan
Biomass Gas & Electric Energy Crop Review - S. Glenn Farris
Carbon Panel
Governor?s Action Team for Energy and Climate Change:® Status on Biofuel Policy Recommendations - Stephen Roe
Ways Florida Agriculture and Forestry can Earn Revenue from Greenhouse Gas Emission Mitigation - Gordon Smith
Carbon Markets - Tracee Bentley
RECs, White Tags, and Carbon:® The Issues, Markets and Interactions - Alden Hathaway
Workshop - Feedstocks for Bioenergy in Florida
Producing Sweet Sorghum and Sugarcane in Florida for Bio-Ethanol: Opportunities & Challenges - John E. Erickson
The Sweet Potato - George J. Hochmuth
Potential of Peanut as a Feedstock for Biodiesel in Florida - Barry L. Tillman
Jatropha - Wagner A. Vendrame
Perennial Grasses - Lynn Sollenberger
Woody Biomass Feedstocks for Bioenergy in Florida - Jarek Nowak
Federal Energy Programs
Federal Energy Programs - William F. Hagy III
Growing A Robust Biofuels Economy - Lawrence J. Russo, Jr.
Focus on US Energy Independence and Security Act of 2007 - Renewable Fuel Provisions - Paul N. Argyropoulos
Technology Grants
Low-Cost co-Production of Ethanol and Electricity Using Woody Waste Products - Tawainga Katsvario
Thermochemical Conversion of Biomass to Liquid Hydrocarbons as Substitutes for Petroleum-Based Fuels - Nazim Z. Muradov
Tandem Biodiesel and Ethanol Production Facility - Scott Z. Hazen
Bioenergy and Agricultural Products from Animal Waste - Jose Rafael Sifontes
Biodiesel Production Plant - Peggy H. Matthews
Fischer-Tropsch Conversion of Florida Woody Biomass Generated Synthesis Gas to Biodiesel - Jacob N. Chung
Development of Floating Algae/Biodiesel Product of System In Quarry Lakes Utilizing Fish Production Effluent as the Nutrient Source - Michael Joubert
A Novel Process for the Production of Biofuels and Animal Feed from Microalgae - Joseph Weissman
Challenges Roundtable Discussion
The Challenges Facing Biofuels and Moving Forward - Douglas A. Durante
Communicating Like it Matters?® Because it does. - Honey Rand
The Challenges of Biofuels Finance ? Fuel Ethanol, Biodiesel and Renewable Diesel - Mark J. Riedy
Fuel Ethanol Production - What?s Next? - Mark A. Shmorhun